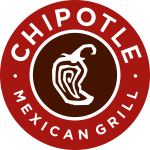 Chipotle Mexican Grill
Real Estate Manager (21017179) Description **THE OPPORTUNITY ** The Real Estate Manager is a leader within the broader development team. S/he is a
Real Estate Manager (21017179)
Description
**THE OPPORTUNITY **
The Real Estate Manager is a leader within the broader development team. S/he is a person who has the confidence of management to develop people, positively influence others and demonstrates the strategic thinking that is needed to continue to grow Chipotle. The REM will establish and execute a real estate development expansion plan in Los Angeles, Bakersfield, Fresno, Santa Barbara, Sacramento, Reno and Flagstaff.
**WHAT YOU'LL DO**
* In addition to following Chipotle's policies and procedures, principal responsibilities include, but are not limited to:
* Performing market research, both formal and informal, to define real estate development plans; coordinating with Real Estate Director to update and maintain market development plans
* Utilizing market development plans for short- and long-term forecasting
* Managing broker relationships and reporting
* Working closely with all development team members to ensure all projects are expedited and risks are minimized; controlling the critical path of all transactions
* Organizing market tours with the Chief Development Office and Operations leadership
* Working closely with Operation partners in new store development
* Inputting and updating all real estate data in a project management system
* Assembling all information necessary for electronic Real Estate Approval Team (REAT) packages to be presented for approval by the senior management team that comprises the REAT
* Negotiating business terms and conditions of contracts, maintaining ongoing communication with attorneys on contract status
* Understanding the economic implications of negotiated terms
* Providing necessary direction and support for issues related to rezoning, variances, and other real estate development issues
* Monitoring ongoing needs of existing restaurants, such as additional restaurant space, parking, facilities and property management needs, lease renewals, and landlord communications
* Representing Chipotle in industry settings, such as the local/regional/national ICSC events; and staying informed of real estate issues and developments within communities
**WHAT YOU'LL BRING TO THE TABLE**
* Have a B.A./B.S. or an equivalent in education and experience in real estate or GIS
* Have five (5) to seven (7) years' experience with successful retail real estate site selection in Los Angeles, Bakersfield, Fresno, Santa Barbara, Sacramento, Reno, and Flagstaff.
* Possess expert knowledge of and the ability to use a PC and MS Office Suite
* Manage real estate information in a confidential and professional manner
* Have excellent written and verbal communication skills with a proven ability to work in a fast-paced, team-oriented environment
* Be highly organized
* Be able to work independently with attention to detail, accuracy, documentation and follow-through
* Enjoy moderate travel
**CULTIVATING A BETTER WORLD**
Food served fast does not have to be a typical fast-food experience. Chipotle has always done things differently, both in and out of our restaurants. We are changing the face of fast food, starting conversations, and directly supporting efforts to shift the future of farming and food. We hope you will join us as we continue to learn, evolve, and shape what comes next on our mission to make better food accessible to everyone.
**WHO WE ARE**
Chipotle Mexican Grill, Inc. (NYSE: CMG) is cultivating a better world by serving responsibly sourced, classically-cooked, real food with wholesome ingredients without artificial colors, flavors or preservatives. Chipotle had over 2,800 restaurants as of March 31, 2021, in the United States, Canada, the United Kingdom, France and Germany and is the only restaurant company of its size that owns and operates all its restaurants. With over 97,000 employees passionate about providing a great guest experience, Chipotle is a longtime leader and innovator in the food industry. Chipotle is committed to making its food more accessible to everyone while continuing to be a brand with a demonstrated purpose as it leads the way in digital, technology and sustainable business practices. Steve Ells, founder and former executive chairman, first opened Chipotle with a single restaurant in Denver, Colorado in 1993. For more information or to place an order online, visit WWW.CHIPOTLE.COM.
Primary Location: California – Newport Beach – 9998 – 610 Newport Office-(09998)
Work Location:
9998 – 610 Newport Office-(09998)
610 Newport Center Drive
Newport Beach 92660