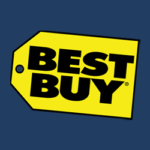 Best Buy
**787368BR** **Job Title:** Safety and Security Control Specialist - GSC **Job Category:** Services/Installation/Repair
**787368BR**
**Job Title:**
Safety and Security Control Specialist – GSC
**Job Category:**
Services/Installation/Repair
**Store Number or Department:**
01320-Geek Squad City
**Job Description:**
The Safety and Security Control Specialist provides safety and security for all employees, contingent workers, vendors and visitors at Geek Squad City (GSC). This role monitors activity at several security stations throughout the facility, performs physical security checks, verifies visitors, patrolls the outside and inside of the facility, enforces parking, and performs constant inspection of the building.
At Best Buy, we are obsessed with building long term relationships with our customers. Every team member should feel empowered to deliver a world-class and unique experience based on what each customer needs.
**Key Responsibilities**
+ Interacts with employees, contractors, vendors, tenants and visitors to not only provide a service, but to educate them on Best Buy's Safety and Security procedures and enable them to help us make our facility safe and secure.
+ Maintains awareness and control of all people entering or exiting the building assisting with check-in as appropriate at all entry points.
+ Onboards and trains new team members.
+ Maintains and executes inspections and metal detector standards as outlined in Best Buy's standard operating procedures (SOP).
+ Formats QR codes and creates ID badges via proprietary systems for all employees, contingent workers and visitors.
+ Administers all Customs Trade Partnership Against Terrorism guidelines such as perimeter and ID Badge checks, awareness of all visitors, and performs scheduled tests on Alarm tests.
+ Ensures safety audits are completed in a timely and accurate manner.
+ Responds to employee or facility emergencies including first aid/CPR and hazardous damaged batteries.
+ Monitors security of GSC using the Closed-Circuit TV system.
+ Inspects safety equipment such as fire extinguishers, eyewash stations, first aid kits and ensures they are maintained and operable for employee and/or emergency personnel use.
+ Escorts and remains with third facility service providers while providing a safe and secure environment.
+ Reviews, maintains and enters employee callouts via proprietary systems for tracking.
+ Participates in opening and closing walks to ensure building is secure.
+ Reviews camera feed as requested and document applicable information as related to incidents.
+ Ensures adherence to all applicable OSHA and Workers Comp requirements.
**Basic Requirements**
+ 2 years of experience in asset protection, loss prevention or security
+ 1 year of experience in customer service
+ Ability to stand and sit for long periods of time
+ Ability to individually lift or maneuver up to 50 pounds with or without accommodation
+ Ability to work in a fast-paced environment
**Req #:**
787368BR
**Address Line 1:**
345 INTERNATIONAL BLVD
**City:**
Brooks
**State:**
KY
**Zip:**
40109
**Job Level:**
Individual Contributor
**Employment Category:**
Full Time
**Brand:**
Geek Squad
**About Us:**
**About Geek Squad**
It all began with a few oddly dressed heroes fixing computers. Today, we're an army of Agents more than 18,000 strong, on a singular mission to rid the world of rogue technology. We're still oddly dressed, but we're now oddly dressed and saving the day across the globe. If you're techno-exceptional, good with people and great at having fun while doing top-quality work, we invite you to join our illustrious ranks.
**Best Buy Company and its Family of Brands**
Best Buy is the world's largest multi-channel consumer electronics retailer with stores in the United States, Canada, and Mexico. We are the 11th largest online retailer in the U.S. and Canada, we have the number one customer loyalty program of its kind and more than 1.6 billion visitors to our websites and stores each year. Our more than 165,000 employees are committed to helping deliver the technology solutions that provide value, enabling access to people, knowledge, ideas and fun – whether online, via mobile device or in our stores.
**Additional Job Information:**
**Join our team!**
While you're busy delivering on our belief of making technology work for our customers, we're working to ensure you are rewarded for your passion, energy and commitment. Our pay for performance philosophy rewards results and offers you opportunities to grow in your career and increase your earning potential.
**Ready? Let's do this!**
If you are ready to make a difference in the lives of our customers and employees, click on the apply button below. The application will take about 15 minutes to complete and if you meet the requirements, you can expect to hear from us within 24-72 hours.
Not ready to apply? Connect with us on LinkedIn , Facebook at https://www.facebook.com/bestbuy/ , or Twitter at https://twitter.com/bestbuy_careers .
**Search Categories:**
Geek Squad