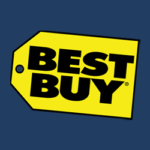 Best Buy
**777891BR** **Job Title:** Senior Accounting Analyst – Corporate Accounting **Job Category:** Finance/Accounting **S
**777891BR**
**Job Title:**
Senior Accounting Analyst – Corporate Accounting
**Job Category:**
Finance/Accounting
**Store Number or Department:**
900440-105-Controllership
**Job Description:**
The Senior Accounting Analyst is a key member of the Corporate Accounting team supporting Best Buy's treasury accounting activities. The role provides great opportunity for personal growth & development as it offers a broad range of responsibilities & visibility to many layers of the management team. Specifically, this role will partner and collaborate with our local accounting teams in Canada, Treasury, Legal, Tax, Management Reporting, External Reporting, International Controllership and Domestic Controllership teams.
**Key responsibilities for this position include:**
• Ensure accurate and consistent application of GAAP accounting principles, (e.g. ASC 815 and ASC 230)
• Preparation of the Statement of Cash Flows and associated variance commentary for external reporting purposes
• A successful candidate will have had exposure to researching the accounting guidance and reviewing of statement of cash flows.
• Preparation of accounting, reconciling, analysis and ad-hoc reporting for treasury activity which includes:
o Debt transactions
o Derivative and hedge accounting
o Investment activity
o Miscellaneous bank transactions (bank fees, interest income, etc.)
• Support complex accounting transactions, internal control processes, audit findings and key accounting determinations by partnering with Internal Audit & External Reporting
• Determine process improvements and automate tasks
• Review various account reconciliations to ensure compliance with account reconciliation policies
• Create and maintain relevant accounting policies
• Compiles and reviews various financial reporting schedules used for our external filings (10-Q/Ks, Press Releases)
• Lead special projects and create ad-hoc reporting as necessary
**Basic Qualifications:**
• 1.5+ years of experience in an accounting capacity
• Intermediate Microsoft Excel skills
**Preferred Qualifications:**
• Bachelor's degree in accounting, finance, economics, business or related field
• In lieu of a Bachelor's degree, 3+ years of experience in accounting, finance, economics, business or related field (in addition to the work experience required under basic qualifications for a total of 4.5+ years)
• Experience in applying GAAP to large company situations
• Strong GAAP accounting knowledge and an ability to research questions as they arise
• Strong understanding of accounting processes and internal controls, with an ability to identify and address weaknesses in controls
• CPA
• Experience with Oracle and Hyperion Financial Management (HFM)
**Req #:**
777891BR
**Address Line 1:**
7601 Penn Avenue South
**City:**
Richfield
**State:**
MN
**Zip:**
55423
**Job Level:**
Individual Contributor
**Employment Category:**
Full Time
**Brand:**
Best Buy
**Search Categories:**
Finance / Accounting