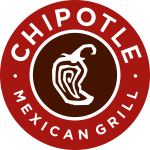 Chipotle Mexican Grill
Senior Analyst, People Systems and Metrics- Open to Remote (21013328) Description **THE OPPORTUNITY** The Sr Analyst, People Systems & Metrics ser
Senior Analyst, People Systems and Metrics- Open to Remote (21013328)
Description
**THE OPPORTUNITY**
The Sr Analyst, People Systems & Metrics serves as the subject matter expert and primary point of contact for data integrity and reporting supporting the People Systems team and organizational objectives. Through thorough intake and collaboration, this role learns the needs of the cross-functional stakeholders so the necessary and accurate reporting solutions can be provided to keep the business aligned with strategic priorities.
**WHAT YOU'LL DO**
* Develop, test, and maintain Reports, Complex Reports, Dashboards, and Scorecards supporting People Experience strategy and systems (Workday, Taleo, Learning Management System).
* Reporting administrator and SME for Workday maintaining and organizing report library and schedules.
* Provide support to People Systems projects, enhancements, and upgrades UAT and optional features review with stakeholders which include Recruiting, HR, Comp, Benefits, Onboarding, Compliance and Payroll.
* Respond to, manage, and fulfill ad-hoc reporting requests including working with stakeholders to establish requirements, determining if solution already exists/what the right solution is, building required calculated fields, testing report validity.
* Troubleshoot and solution data mapping/reporting discrepancies.
* Partner with cross-functional teams to support governance through data mapping and reporting requirements.
* Partner with Business Intelligence team to support cross-functional initiatives and ensure data quality and integrity.
* Maintain and improve data integrity through regular audit processes and standardization of data input procedures.
* Ensure data within People Systems & Metrics are accurately analyzed and interpreted, presenting patterns and trends in a clear, concise manner to business partners and senior management.
**WHAT YOU'LL BRING TO THE TABLE**
* Bachelor's Degree (BA/BS) from 4-year college or university or equivalent experience.
* 3-5 years
**** of experience with Workday Reporting for large and growing, complex organizations focusing on Human Resources, Benefits, and Talent, as well as supporting systems for Time-Off/Absence, Applicant Tracking, Learning and Talent.
* In-depth knowledge and experience Workday Reporting.
Proficient with MS Office – Excel (VLOOKUP, pivot tables, formulas), Word, PowerPoint, & Outlook.
* Experience with Workday Reporting for large, complex organizations with deep knowledge in Human Resources, Benefits, Time-Off/Absence, Learning and Talent as well as calculated fields, data sources, matrix and trending reports, and dashboards and scorecards. Experience maintaining HR data integrity and delivering standardized HR reporting. Excellent interpersonal, customer service, presentation, and communications skills. Comfortable communicating with all levels of management. Strong ability to handle a multitude of competing priorities. Strong problem solving and time management skills.
* Workday certifications a plus.
**ABOUT CHIPOTLE**
Chipotle Mexican Grill, Inc. (NYSE: CMG) is cultivating a better world by serving responsibly sourced, classically-cooked, real food with wholesome ingredients without artificial colors, flavors or preservatives. Chipotle had over 2,750 restaurants as of December 31, 2020, in the United States, Canada, the United Kingdom, France and Germany and is the only restaurant company of its size that owns and operates all its restaurants. With nearly 88,000 employees passionate about providing a great guest experience, Chipotle is a longtime leader and innovator in the food industry. Chipotle is committed to making its food more accessible to everyone while continuing to be a brand with a demonstrated purpose as it leads the way in digital, technology and sustainable business practices. Steve Ells, founder, first opened Chipotle with a single restaurant in Denver, Colorado in 1993. For more information or to place an order online, visit WWW.CHIPOTLE.COM.
**CULTIVATING A BETTER WORLD**
Food served fast doesn't have to be a typical fast food experience. Chipotle has always done things differently, both in and out of our restaurants. We're changing the face of fast food, starting conversations, and directly supporting efforts to shift the future of farming and food. We hope you'll join us as we continue to learn, evolve, and shape what comes next on our mission to make better food accessible to everyone.
Primary Location: California – Newport Beach – 9998 – 610 Newport Office-(09998)
Work Location:
9998 – 610 Newport Office-(09998)
610 Newport Center Drive
Newport Beach 92660