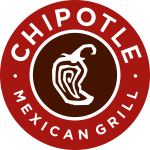 Chipotle Mexican Grill
Senior Manager, Organizational Design & Change Management (21009003) Description THE OPPORTUNITY In partnership with leadership, and key stakeholde
Senior Manager, Organizational Design & Change Management (21009003)
Description
THE OPPORTUNITY
In partnership with leadership, and key stakeholders, the Senior Manager, Organization Design and Change Leadership will help define and organize Chipotle's structure to ensure scalability as well as support the strategic workforce planning process in order to allocate resources to improve efficiency and ensure that Chipotle optimizes its return on human capital investments through a high-performing organization. To be successful the incumbent must understand the organization's business objectives, strategy, processes, operations and culture. This role will be instrumental in creating and implementing change management strategies that support organizational structure changes and other change initiatives that impact our people and culture.
WHAT YOU'LL DO
* Through research, and proven organization design model best practices, partner with leadership to maintain, evolve (as needed) and promote Chipotle's organizational design (OD) principles and related targets
* Work closely with People Experience Partners (PEPs), and relevant People Experience Centers of Expertise to support the delivery of organizational design insights and provide aligned PE OD support to the wider organization
* Actively participate in the annual Workforce Planning process, and other OD activities, and in partnership with Finance oversee the organization's headcount plan throughout the year
* Collaborate with business leaders, People Experience Partner(s), EPMO (as needed) and other as key stakeholders as needed to support change management and organizational changes
* Gather, analyze and present OD related management insights and ensure the development of shared OD models, concepts and data definitions
* In partnership with the Talent Development and Compensation teams investigate and develop correlations between OD, and other people 'levers' such as title, attrition, position and internal mobility
* Provide analysis/data validation as required to support the organization's planning/strategic priorities
* Act as a key technical contact for relevant stakeholders in PE (e.g., PS&M, Talent Development, etc.) and Finance
* As it relates to organizational structure changes, partner with business leaders and PEPs to create and execute a change leadership strategy (including structure, process & jobs) to facilitate understanding and adoption of new roles and processes and to ensure employees remain connected to our purpose and values as well as remain engaged throughout the change
WHAT YOU'LL BRING TO THE TABLE
Required:
* Bachelor's degree in business administration or human resources with 5-8 years progressive experience in supporting or leading organizational design, change management and human capital efforts at a startup or high growth organization.
* Proven track record partnering with differing levels of business leaders to design and implement impactful organizational solutions in a large, complex organization.
* Ability to work with and influence a wide range of cross-functional teams and leaders within a matrix organization.
* Comfort managing multiple projects simultaneously.
* Demonstrated ability to work independently, but also at times able to lead small teams, both directly and indirectly.
* Proven ability to take organizational design and change management models and techniques and turn theory into practical application that is relevant to a muli-unit, high growth organization.
* Critical thinker with exceptional problem-solving judgment and decision-making abilities with strong analytical, financial acumen and business acumen skills.
* A collaborative, team player.
* Active listener with strong written and verbal communication skills.
* Prior HR data management/analytics experience.
* Experience of managing organizational change
Preferred:
* Certifications: Prosci Certification, PHR, SPHR, SHRM-CP, SHRM-SCP, LEAN Six Sigma
**ABOUT CHIPOTLE**
Chipotle Mexican Grill, Inc. (NYSE: CMG) is cultivating a better world by serving responsibly sourced, classically-cooked, real food with wholesome ingredients without artificial colors, flavors or preservatives. Chipotle had over 2,750 restaurants as of December 31, 2020, in the United States, Canada, the United Kingdom, France and Germany and is the only restaurant company of its size that owns and operates all its restaurants. With nearly 88,000 employees passionate about providing a great guest experience, Chipotle is a longtime leader and innovator in the food industry. Chipotle is committed to making its food more accessible to everyone while continuing to be a brand with a demonstrated purpose as it leads the way in digital, technology and sustainable business practices. Steve Ells, founder, first opened Chipotle with a single restaurant in Denver, Colorado in 1993. For more information or to place an order online, visit WWW.CHIPOTLE.COM.
**CULTIVATING A BETTER WORLD**
Food served fast doesn't have to be a typical fast food experience. Chipotle has always done things differently, both in and out of our restaurants. We're changing the face of fast food, starting conversations, and directly supporting efforts to shift the future of farming and food. We hope you'll join us as we continue to learn, evolve, and shape what comes next on our mission to make better food accessible to everyone.
Primary Location: California – Newport Beach – 9998 – 610 Newport Office-(09998)
Work Location:
9998 – 610 Newport Office-(09998)
610 Newport Center Drive
Newport Beach 92660