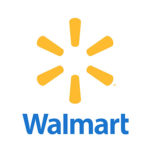 Walmart
Specialized - Auto / Pharmacy / Optical Technician + LocationPROVIDENCE, RI + Career AreaWalmart Store Jobs + Job Functio
Specialized – Auto / Pharmacy / Optical Technician
+ LocationPROVIDENCE, RI
+ Career AreaWalmart Store Jobs
+ Job FunctionWalmart Store Jobs
+ Employment TypeFull & Part Time
+ Position TypeHourly
+ Requisition72019021783CP
What you'll do at
We are looking for people with specific skills and interests to fill our specialized roles. While your specific responsibilities will vary by department, we need you to be knowledgeable, professional and above all, committed to giving our customers the highest level of service.
Are you an ace with car maintenance? With over 2500 auto centers nationwide and certified technicians, we perform millions of tire and oil services a year.
Do you want to help people and make a difference? Our pharmacy technicians are dedicated to providing quality care to patients when they need it most.
Are you interested in helping people see better? Make someone's day by helping them choose the perfect set of glasses.
Are you passionate about security and safety? As an Asset Protection associate, you are responsible for detecting and deterring theft while keeping customers and associates safe.Duties and Responsibilities
+ Automotive: Change oil, tires, and other general maintenance
+ Vision Center: Assist and check out customers with glasses and contacts
+ Asset Protection: Help customers and associates feel safe
#storejobs
About Walmart
At Walmart, we help people save money so they can live better. This mission serves as the foundation for every decision we make, from responsible sourcing to sustainability—and everything in between. As a Walmart associate, you will play an integral role in shaping the future of retail, tech, merchandising, finance and hundreds of other industries—all while affecting the lives of millions of customers all over the world. Here, your work makes an impact every day. What are you waiting for?