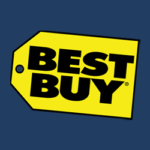 Best Buy
**790964BR** **Job Title:** Sr. Engineering Manager - Geek Squad Services **Job Category:** Digital & Information Technology
**790964BR**
**Job Title:**
Sr. Engineering Manager – Geek Squad Services
**Job Category:**
Digital & Information Technology
**Store Number or Department:**
900480-105-Services Tech Products
**Job Description:**
As we continue to grow, Best Buy is transforming our Geek Squad In Store Services products. As our Senior Engineering Manager, you will focus on enabling and managing a diverse set of engineering teams that create a portfolio of work to evolve and transform these products. You will work with Product Managers, User Experience Designers, Architects and other team members to modernize and build products that align to our vision and execution strategy. The engineering of these products will leverage multi-cloud platforms, human-centered design, Agile, and DevOps principles to deliver industry leading solutions at high velocity with unrivaled quality.
This is a key technical leadership role that will interact with and influence other senior engineering and product leaders and partners throughout the organization. You should be a hands-on engineer, data driven, and must be comfortable with ambiguity as well as capable of managing multiple initiatives simultaneously and, along with your team, drive them to completion. The ideal candidate for this role would have a unique blend of technical and product acumen, leadership, and technology delivery experience. Key traits for this role include: technology strategy and architecture, ability to prioritize and delegate seamlessly, data driven, communicate clearly, influence and build partnerships, create and inspire high performing teams and demonstrate excellence in delivery.
Key responsibilities include:
+ You will be the technology authority of the product team, that includes, technology strategy, architecture, design and deliver solutions for the Geek Squad Instore Services business
+ Bring a creative and innovation-driven mindset with the ability to articulate engineering design strategies related to scale, performance, security, and usability
+ Rigorous focus on continuously improving technology through refactoring and re-architecting applications
+ Responsible for technology delivery and continuously improving delivery through evaluating, adapting various engineering and agile practices, and look for new delivery approaches
+ Manage multiple projects while successfully navigating competing priorities, schedules, and resources
+ Collaborate with product managers, business stakeholder and engineering partners to continuously look for ways to improve the technology to better serve our agents and customers
+ Leading, coaching, and inspiring a team of engineers, while creating an inclusive team culture that enables all members of the product teams to succeed
+ Provide strategic and day-to-day guidance to the product and engineering team
+ Make talent decisions (including selection, development, performance management, and rewards), with significant input from other capability leaders
Basic Requirements
+ 8 or more years of experience as an engineer and/or architect with a degree in Computer Science or Engineering or related discipline
+ 3 or more years of experience designing and implementing microservices architecture patterns
+ 3 or more years of experience implementing distributed computing systems / cloud platforms
+ 3 or more years of experience implementing reactive and responsive systems (event driven & stream processing patterns)
+ 2 or more years of experience in leadership (formal or informal) inclusive of coaching and mentoring
+ Proficient in test driven full stack development, continuous integration, and continuous delivery practices.
+ Proficient in creating and articulating a technology architecture vision effectively to business & technology stakeholders.
Preferred Requirements
+ 3+ years of hands-on experience building UI components (React, Node)
+ 3+ years of hands-on designing and building microservices using Spring Boot/Java or Dot Net Core
**Req #:**
790964BR
**Address Line 1:**
7601 Penn Avenue South
**City:**
Richfield
**State:**
MN
**Zip:**
55423
**Job Level:**
Manager with Direct Reports
**Employment Category:**
Full Time
**Brand:**
Best Buy
**Search Categories:**
Corporate Jobs, Digital and Technology